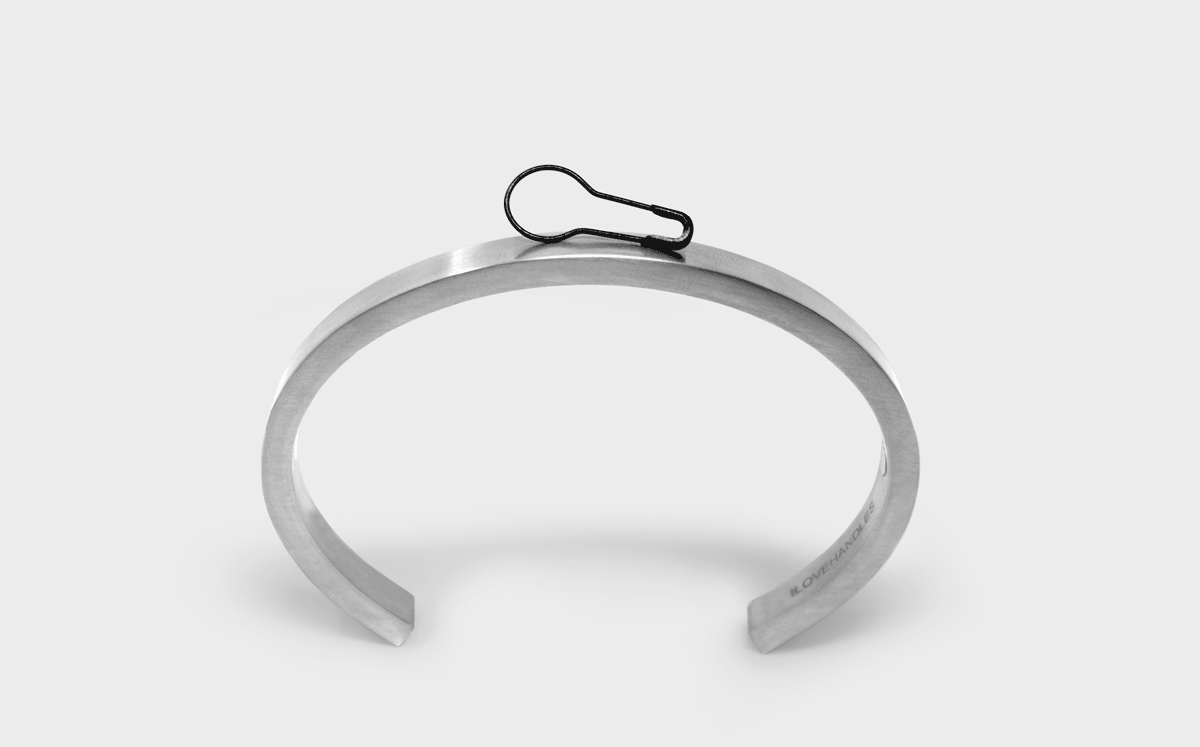 05 Aug

This cuff is attractive.

We've learned a lot about knitting since we started this company. After talking to many of our customers, we knew knitters need a handy place to keep stitch markers when knitting. We also knew that this was an opportunity to make yet another beautiful knitting accessory with hidden utility.

Introducing Stowaway! Stowaway is a minimalist magnetic bracelet. Simple and understated, it looks great on everyone.

Stowaway isn't just for stitch markers. You can use it to hold any number of things: pins, small scissors, sewing needles, and on and on. Use it as a crafting tool when you need it; enjoy its good looks when you don't.

Stowaway is available in two sizes. The smaller size fits wrists 7″ around and under. The larger size fits wrists 7″-8″.